If day cares are petri dishes (they certainly are), then toddlers are evil scientists who need to discover the glory of rights protected patents.
When you drop your child off at daycare, you expect them to learn their ABCs and ride tricycles and sing songs. Sure, they do that, but it is a FBI style undercover disguise for what they're really up to.
These evil little geniuses are concocting new viruses and resurrecting eradicated diseases like little Edward Jenners and Jonas Salks.
Jacob calls over little Kayden to spit into the sippy cup, and then asks Madison to delicately lasso some snot into the cup. When no one is looking, Kayden adds some urine, shakes it, and then steals baby Mia's bottle of formula and adds a splash to the sippy cup. It is left under the pack and play for a week, until Jacob recovers it and "tests" it out on poor unsuspecting Jackson and Nevaeh, who bring it home. It baffles the urgent care doctors and pediatricians, who shrug and label it "a virus" and send them home. Really, Jacob created viral-tonsil-rectum-pox-itis-jacobus, a brand new disease.
But don't fret. Jackson and Neveah get their revenge when they lick the dog's foot and play in the cat litter, then fingerpaint with Jacob and put their fecal-mattered hands into the blue paint. Jacob suddenly concocts smallpox, but is diagnosed with chicken pox since smallpox has been eradicated...so we thought.
Three miles away in another town, Emily had visited her cousin Jackson and brought home viral-tonsil-rectum-pox-itis-jacobus. She goes and licks the noses of all her fellow playmates and they then spread the disease, until Daniel decides to sneeze as he is being licked and so begets a new strain of viral-tonsil-rectum-pox-itis-jacobus.
Really, these little "scientists" need to patent their discoveries. If Jacob patended his concoction, it would be kept locked up top secret and Jackson's parents wouldn't be moaning and groaning and fighting one another for the last can of ginger ale. Emily, Daniel, and Nevaeh would be healthy and they too would not copy Jacob's disease. One might make a new one, but it would stay at that.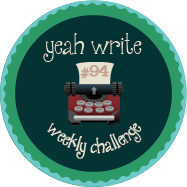 join us...who keeps the metric system down? We do. Be one of us...