Elves no longer live at the North Pole. Like the invading Mongol army, they have infiltrated our homes. I am talking about Elf on the Shelf, something I kept seeing other moms mention via Pinterest or Facebook. This elf thing was a mystery to me at first, and I thought maybe it had to do with Elf Yourself (seriously peoples, that trend was so lame) but I was wrong. It is far worse.
So, after the zillionth elf reference, my curiosity got to me and I decided I needed to know about this Elf cult. I mean, I don't watch The Voice or Survivor and don't own True Religion jeans so I'm kind of out of the pop culture loop. As a human being on this planet, I should know something about this kind of thing, you know, to be kind of "with it".
So I googled it and basically this stuffed elf spies on your children and reports his findings back to Santa. Fu€king snitch! And he "magically" moves his placement daily so to better conduct his covert ops. Monday it is the bookshelf, Tuesday the mantle, and if you are a mother with no life, the elf gets naughty and he is in your panty drawer sniffing your delicates like a little pervert by Friday. The elf drinks liquor and watches porn and makes messes in your house and is the type of guest I'd call the cops on...and social services cause he is 5150 (
code for danger to self/others
).
He is also so "magical" he cannot be touched or he just turns into a mute stuffed elf and then who tells Santa you didn't laugh at Grandma gumming her ice cream and that you didn't rip your sister's Barbie head off, and you said thank you all in the same day so gimme my Nintendo DS, Santa? Apparently, since you touched Frankie the fu€ked up elf, he is dead to us and Santa is giving you pink knitted bunny slippers, Naughty Nathan.
The thing that most disturbs me is this Elf is a great ambassador for the Patriot Act. You register your elf online and track him, name him, and Lord knows what else since I didn't register because I'm sans Elf. Then this elf spies on your family, looking for key words and actions that indicate "naughty" and he will report back to Big Brother aka Santa (or perhaps the government). These reports, even if falsified, determine your future and how everyone treats you even if it is incorrect information. I mean, how valid is the information from a stuffed Elf mass produced in a Chinese factory? There has to be a margin of error pretty big or we'd be using these guys in Iraq for intel. Special Ops Elf Division. 1225 Airborne. But see, we're not.
What does the elf see? Does he just notice when your kiddos don't share a toy, or does the elf see all? Did he see me pick my wedgie this morning? Does he know hubby and I have "special" time? Can the elf operate weaponry? Just
who is
this elf?
And is there a re-education camp for parents who get the creep factor and try and rid of the elf? Is there such thing as ridding of the elf or is it some elfin mafia thing? If you throw him away does he come back all Chucky-like? Will the elves gang up on you and suddenly you are dead, in Santa's sleigh trunk, headed to the middle of nowhere?
One thing is for sure, there will be no elf on my shelf this Christmas.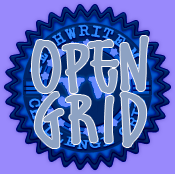 Join us at
http://yeahwrite.me
it is a group of awesome writers. For the next three weeks it is an open grid. Anyone can join. Anyone can vote. Submissions, voting, all the excitement begins Tuesday. (hint hint vote for me! Please! but vote for other awesome bloggers too). Bring your best stuff and enjoy! Also check out the fiction/poetry based Speakeasy at
http://www.yeahwrite.me/speakeasy/